SOLAR FLARES (X-Rays) ~ Learn about solar flares here.
LATEST SOLAR NEWS:
(Nov 13 1109UTC) Space weather is currently very quiet. A coronal hole stream will arrive at earth in 2-3 days. There is a new active region on the south near the incoming limb and it actually has sunspots beneath it. So far there is no solar flaring but the progress towards the return of active sunspots marches on.
Learn About Solar Wind Here
[Red] Negative Bz Indicates Geomagnetic Effect
[Blue] Polar Angle (Phi) of the Magnetic Field
[Orange] Avg. Density is 0.1-10 protons
[Purple/Yellow] Avg. Speed is 350-400 km/sec
[Green] Avg. Temp <500,000 K
KP Index [0-3] Green - Stable/Calm Magnetosphere. [4] Yellow - Unstable Magnetosphere. [5+] Red - Geomagnetic Storm Conditions
GOES Proton Flux - This shows the High Energy Proton bombardment. The dotted line represents the " level 1 radiation storm" baseline and each incremental level upward is another level of storm conditions.
If a solar eruption is ever ACTUALLY going to affect earth's power grid, the satellites will be affected first. See the spacecraft hazards charts below:
The 6 charts above are simple. Green is good. Yellow is approaching charging levels. Red is satellite charging hazard. If you see lots of Red here and a KP of 9 following a large solar flare or other solar eruption (and then your internet and power go down) there is a chance the sun has taken it away.
This TEC chart is from the German Space Weather Application Center. With dozens of similar charts online.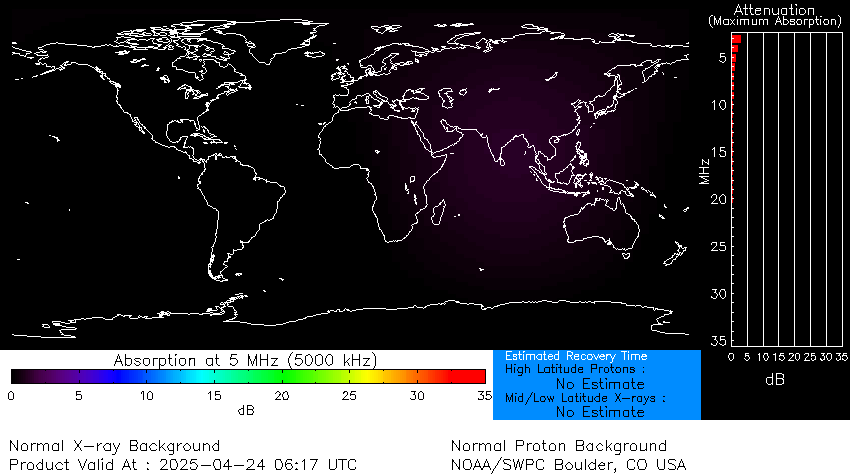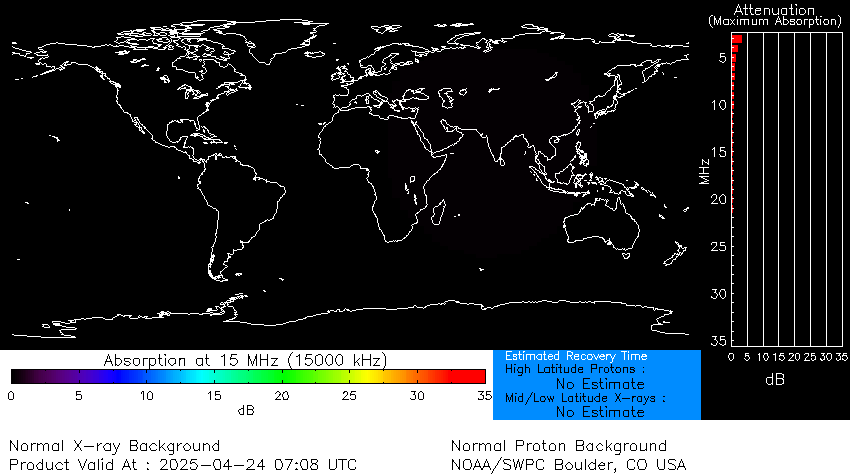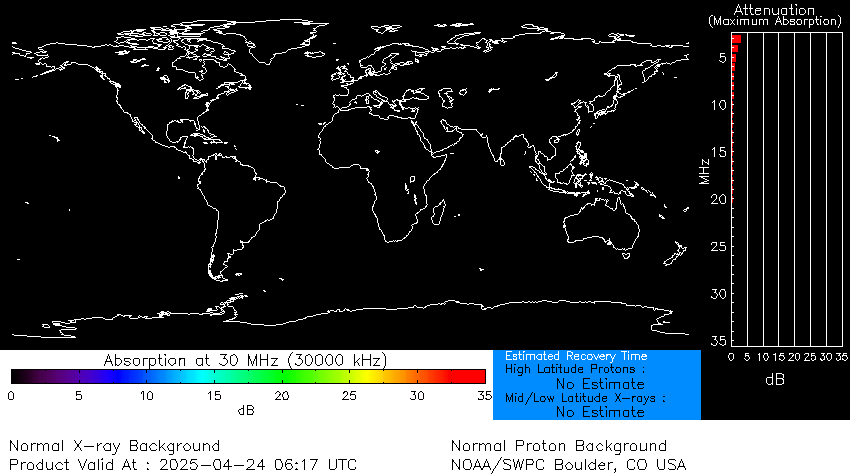 The Three D-RAP Charts above show Atmosphere and Ionosphere Effect from Space Weather. Top chart – always show any flare irradiance. Center chart – shows effects at radio blackout levels. The bottom chart – lights up during major events.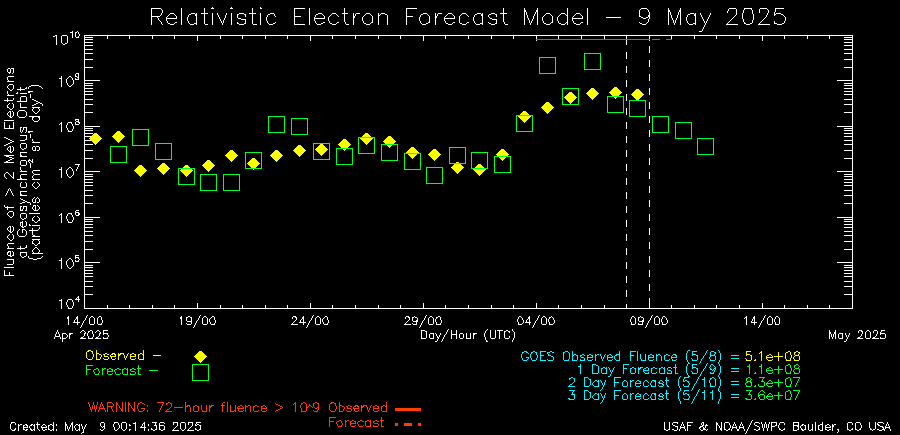 This chart shows the forecasted and observed high energy electron bombardment in near-earth space.
Communications Conditions courtesy of www.hamqsl.com/solar.html
Long-Term Solar Progression
This shows the current sunspot number and tracks it since 2000. This cycle was weaker than most, one of the weakest on record. We are currently in the trough of sunspot minimum and expect the next cycle to ramp up in the early 2020s.
This chart is yet another one from Solen.info – it shows the current solar cycle sunspot counts compared to previous cycles.